LEICESTER – NO 'REAL OFFER' FOR MAHREZ
Premier League side Leicester City have revealed that they are yet to receive a real offer for highly sought after winger RiyadMahrez.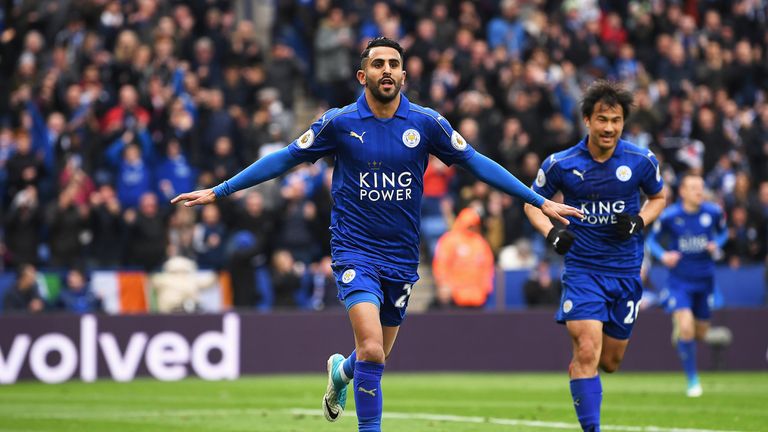 The 26-year old is willing to leave the former Premier League side but the transfer cost has been a drag.
The Foxes rejected a bid from Serie A side AS Roma – who are hoping to replace Mohammed Salah sold to Liverpool few weeks ago. Roma would need to significantly raise their £30 million bid price if they want the Algeria international to land at StadioOlimpico before the transfer deadline.
English side Arsenal and Tottenham are leading the race to get the winger but Leicester might prefer selling him abroad. The 2016 PFA Player of the Year award winner inspired the club to the 2015/16 league title win but he struggled last term.
"Actually, there's no real offer at the moment. We know his potential, but he also has to adapt to the team. If he performs well, he'll have his chance in the team. Change is ordinary in football. I believe every player wants to play, obviously with the big clubs. Mahrez also has his dream," the club vice president AiyawattSrivaddhanaprabha said.
The VP at the club said for now Mahrez was still a Leicester City star. He said he said reports that bids from interested sides were 'not good enough' but that really there was no offer for the player at all. The executive hinted that the club does not really want to sell him but that the transfer market situation and the player's intent on leaving are at stake.
"You have to consider his value at the moment he left and value of his replacement accordingly. I can't see a player like Mahrez or a decent replacement in the market right now," the VP explained.