MAHREZ: I WANT TO END MY CAREER AT CITY
As a footballer, there are two basic factors that facilitate your love and affection for your club. The first one is when the club is enjoying success both on and off the pitch and in terms of titles and the other one is when you are getting enough minutes or playing time on the pitch with the first team. These two factors are what have influenced the decision of Manchester City midfielder Riyad Mahrez and he has revealed that he would love to end his professional footballing career at the Etihad.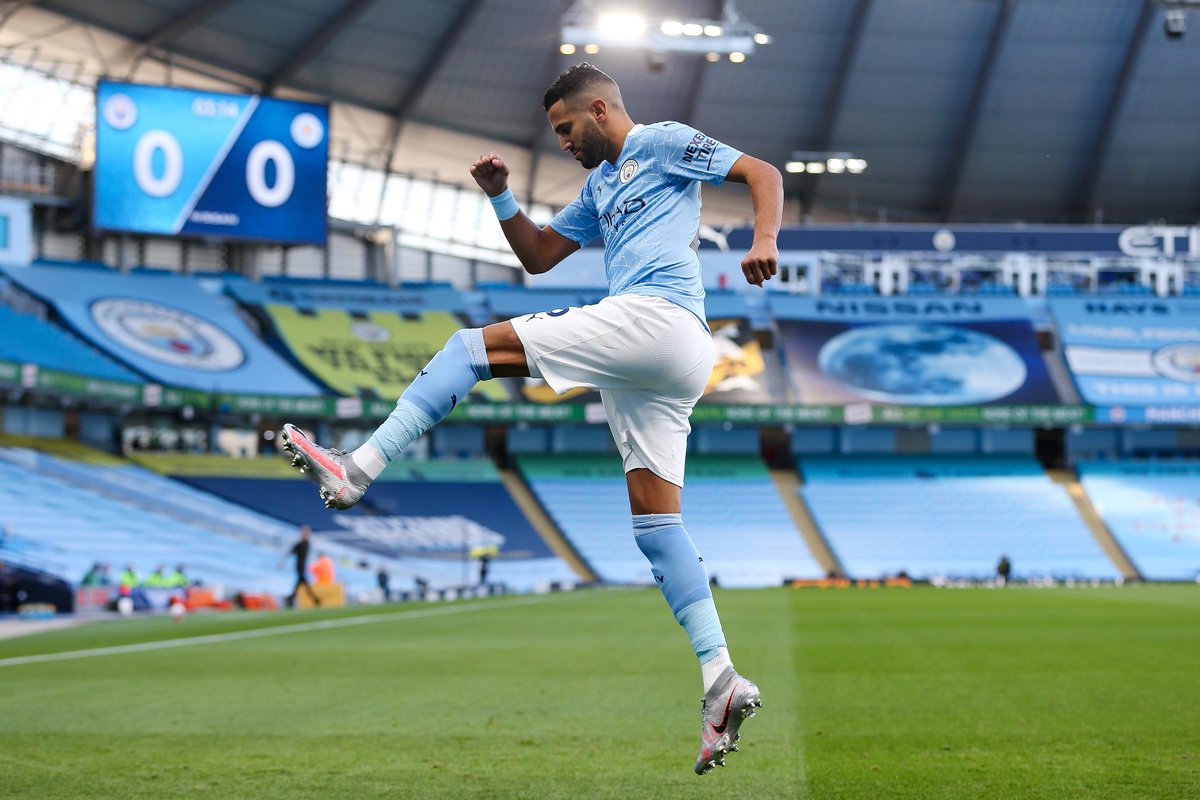 The Algeria international midfield star has recently revealed that it is his desire to finish his career at City after insisting that he is enjoying his time at the current best team in the world. The Premier League club were recently crowned the league champions and have enjoyed huge success in recent seasons and as a player, it is hard to leave such a club.
Already this season, they have won both the English Premier League title and the League Cup and are also currently one of the two teams that will be playing the UEFA Champions League final on the 29th of May, with Chelsea being the other club. City's Premier League title win this season made it the second time that Mahrez will be winning the title after initially being a part of the Leicester City squad that won the title back in 2015.
The former Leicester City man was speaking to the club's official website where he revealed that he would love to be a part of the team for a couple of years to come and also spoke of his plan to hang his boots after his time at the Etihad.
He also said that it would be a dream come true for him to win the Champions League title and it would cap a great season for him, his teammates, and the club.